Connect with your social network account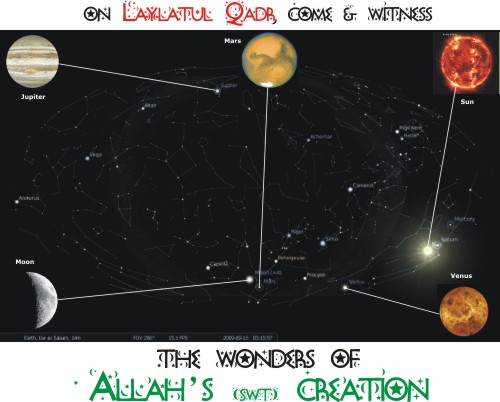 When:
Sunday 13 September, 2009 from 2:30am till Fajr prayers
Where:
Rooftop, Zahra Towers
Purpose:
Recognizing Allah through His creation
Who:
Dr. N. T. Jiwaji to guide us on using the Telescope and sky watching
What:
Moon, Jupiter, Mars, Venus & Sun
Register:
By sending a text with your name and age to 0789 072 062
Who:
Gents over the age of 15yrs. Younger boys allowed if accompanied by a guardian
How many:
30 seats available only
Note that only limited people can be accommodated because of the short time and only two telescopes available.
Registration is based on first come first served.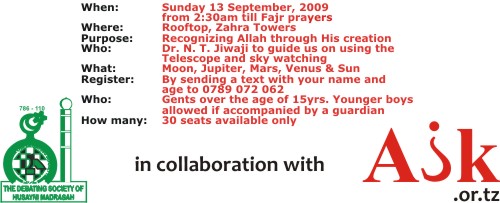 Dr. Alidina will be attending and giving a talk
Participants may want to read up on
The Moon
which is going to be viewed during this program
Alhamdulilah the event went well.

Participants: Please feel free to post your comments, criticisms, ideas for the future here.

In the next few days we will be posting photos

The images of the moon were taken by my Nikon d40 with a 200mm lens and cropped severely.
---
Return to "General Announcements"
Who is online
Users browsing this forum: No registered users and 1 guest